This is 'THE' exam to get into the post of the Probationary Officer (PO). This the most popular jobs among the candidates aspiring highly to work in banks. For this highly prestigious job in the banking sector, SBI conducts a recruitment exam every year in India. In 2017, this exam is going to take place between last week of April and the first week of May.
Check: How to prepare for SBI PO 2017 exam
Probationary Officer (PO) holds the position of an Assistant Manager on probation and is also a part of junior management (also called as Scale 1 officer).
No.of Vacancies in 2017 SBI PO?
The number of vacancies for the banking aspirants for this post is about 2400 approximately. On an average, 3-4 lacs students appear for the examination, and only a few are taken into the banking world for this prestigious post of PO.
About the SBI PO exam 2017?
Preliminary exam
Mains
Interview and group discussions
Let's talk about the pattern of SBI PO question paper.
The question paper contains 100 questions in total and is divided into three sections separately:
1st section: English Language (reading comprehension, sentence rearrangement, sentence improvement and sentence error spotting).
2nd section: Quantitative Aptitude (Mathematics)
3rd section: Reasoning Ability
The whole paper consisting of 100 questions should be completed by 60 minutes. Negative marking is also there for each incorrectly answered questions ( negative mark- 0.25). So, try to be careful enough and don't run after wild guesses.
How to start preparing for the SBI PO exam?
Preparation for an aspirant to get into this tough area of banking should be highly effective and exam oriented during last two months before the exams. You have to focus, plan and act upon it with your belief and work hard without any distraction from the outer world.
First work to do in the morning: Make a time table of the things you want to study and try to finish it within the scheduled time.
Study in an exam oriented fashion.
Get habituated with the difficult parts of your syllabus first.
Take mock tests online every day and practice exactly as if you are sitting in the exam hall.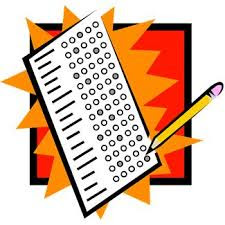 Study effectively, learn the concepts and make use of it.
For the 1st section: you should have a good reading skill, the level of comprehension, vocabulary and usage skills.
For the 2nd section: shortcuts, formulae and tricks should be memorized properly so that all the time does not get consumed in it.
For the 3rd section: puzzles, logical reasoning should be properly learned and practiced on a daily basis.
It also includes coding- decoding, input-output, sequence & series, inequality, syllogisms, blood relations, ranking tests and mathematical equations.
Make a habit of reading newspapers daily.
Make your concepts very clear and make them your roots.
Test yourself
At the end of the day, track your progress meticulously (do self-analysis).
Follow the steps above, believe in yourself and give your best shot for 'the' day. Everything else will fall into place.
And remember: "Success is the sum of all efforts, repeated day in and day out"- Robert Collier.